Goot Essa specializes in delivering handcrafted, artisanal farm-fresh food gifts without any hassle for the giver. Customize your tasty, sure-to-please business gifts with our handcrafted cheeses and condiments. Your partners, clients, colleagues, and friends will be delighted with a delicious gift that is certain to stand out.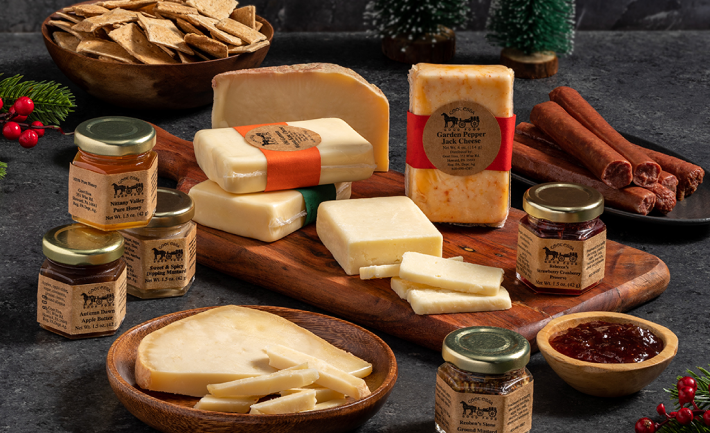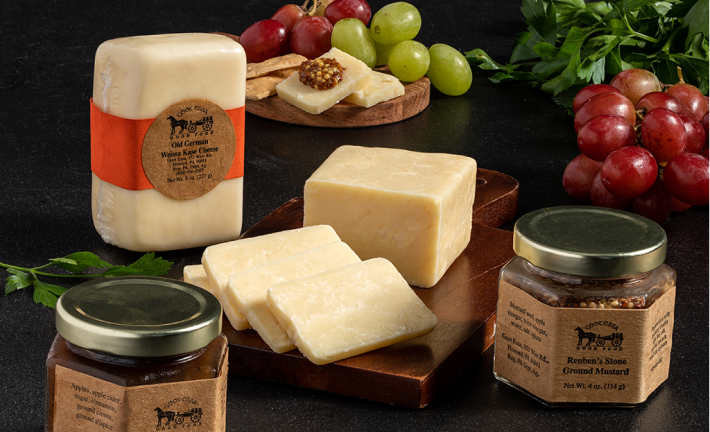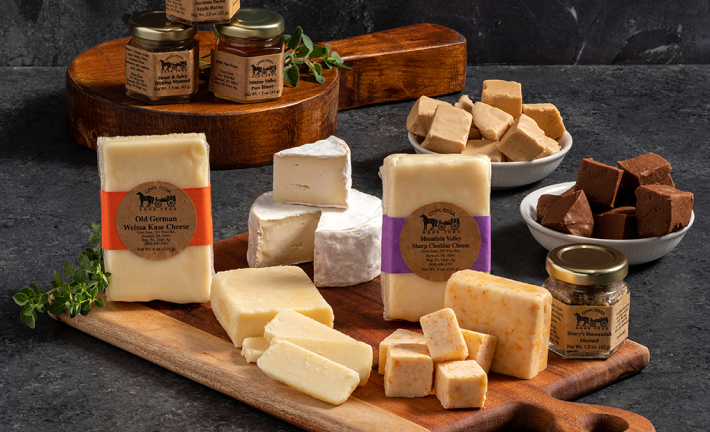 Easy
We provide multiple ordering options to make the process simple and flexible.
Customizable
Tailor your assortment and add a custom gift tag to your order.
Economical
We offer gifts to fit every budget and volume discounts on larger orders.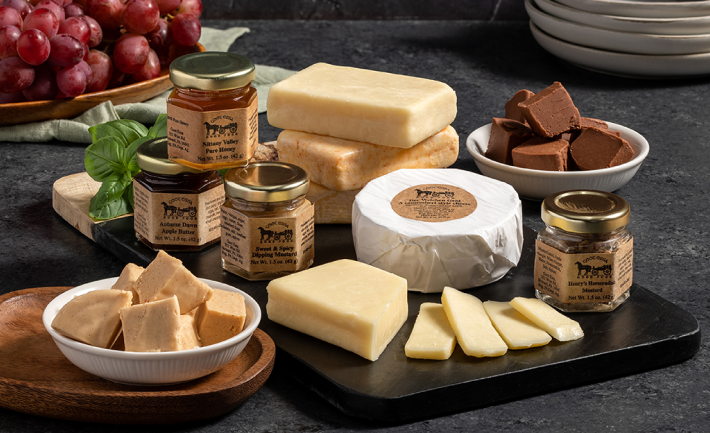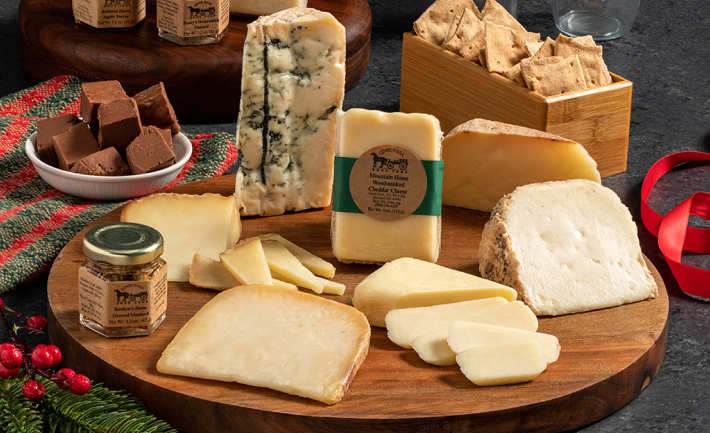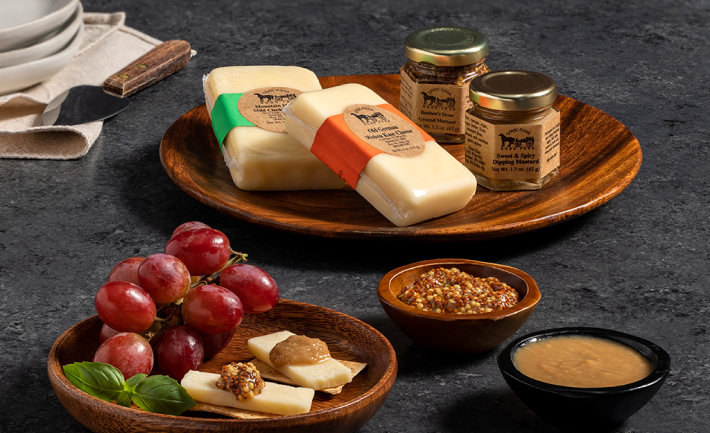 Artisan Cheeses
All of our cheeses are handcrafted and cave-aged in small batches for truly unique flavors.
Simple Ingredients
We use all-natural ingredients and never use preservatives in our products.
Support Farmers
Your purchases keep our families on the farm.
How to Order
Business Gifting Information
Tell Us About Your Gifting
Frequently Asked Questions?
Who orders Goot Essa business gifts?
Goot Essa business gift customers are typically small to medium-sized businesses interested in giving unique handcrafted gifts.
How can I find out more information about Goot Essa gifts?
Call us at 800-490-4387 or email info@gootessacheese.com. A team member will review our selection of cheeses and accompaniments within various assortments. In select cases, we ship sample assortments to help potential customers better understand our products.
How do I place an order?
Our goal is to make the ordering process as easy as possible. You can place small orders (under 30 assortments) online, or you are welcome to place your order by calling us at 800-490-4387.
For larger orders, there is a downloadable order form you can fill out and emailed to info@gootessacheese.com.
If you already have a spreadsheet with accurate recipient addresses, you are welcome to email that information along with your gift assortment choices and a personalized gift message.
When do I need to place my order?
The earlier, the better. We try to have every item in stock. As the holidays approach, we may need to substitute items.
Is there a minimum or maximum order size?
There is a minimum order of 10 assortments and a maximum of approximately 2000 assortments for all business gifts.
Can I include a message or company card with my gift?
Yes. We create custom gift tags with your company message and your logo if you prefer. We are also able to insert your company literature or other gift items. Speak with a team member to arrange the details for this process.
Can I substitute items?
Orders placed by phone or email can be customized. Online orders are not customizable.
Do you give discounts on large-volume orders?
Orders placed by December 9 qualify for volume discounts:
30-49 assortments receive 3% off
50-99 assortments receive 5% off
100-249 assortments receive 8% off
250+ assortments receive 10% off
What forms of payment are accepted?
Preferred payment methods include business checks and ACH transfers. Payment is also accepted through Visa, Mastercard, Discover, and American Express credit cards.
What about shipping?
Most orders are shipped through UPS or FedEx. Occasionally, USPS Priority Mail is used. We take steps to ensure the cheese arrives safe from external heat. Find our shipping rates at the bottom of the page.
How will I know if my order has been delivered?
You will receive a tracking number.
Is there other information provided with business gifts?
We send several photo cards with each assortment. One talks about Goot Essa, along with its history and goals. Another photo card recommends general pairings of cheese and condiments that may be in the assortment. We also have a general wine and cheese pairing guide available upon request.
Shipping Rates